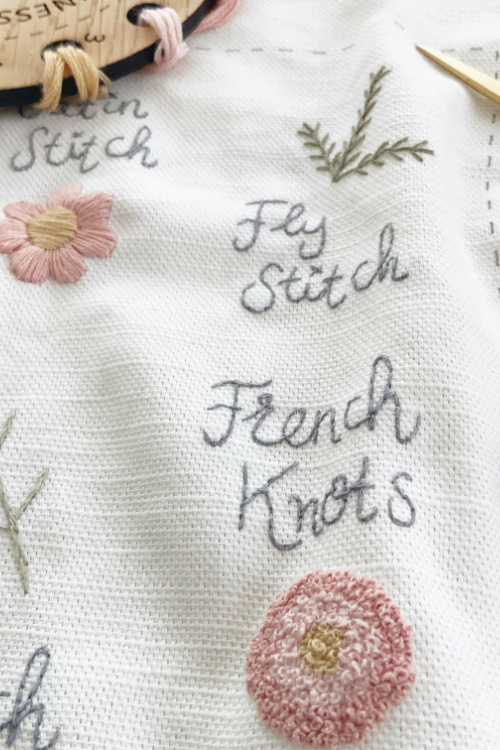 SARAH'S FAVOURITE EMBROIDERY STITCHES
Enrol for our FREE Sarah's Favourite Embroidery Stitches Course, where you will find 'little happy' video tutorials for Sarah's 13 favourite stitches. Enjoy professionally filmed close up and slow motion footage with Sarah demonstrating and talking you through how to work each stitch.


Hello, my name is Sarah Edgar. I'm a Happy Stitcher and co-owner of our family business Pretty Fabrics & Trims, founded in 2012. I design all our Block of the Month Clubs, Kits & Patterns.
Sewing has always been an important part of my life...it brings me great happiness and joy. I can honestly say that not many days pass by without at some point, a needle and thread being held in my hand. More importantly, in an increasingly pressurised world, the sense of wellbeing and calmness that I feel when sewing is priceless. 
I was lucky enough to grow up surrounded by piles of pretty fabrics and being taught timeless needlework skills by my mum (Penny) and nanny (Flo). It's no surprise that with their encouragement, I started sewing at an early age, making clothes and pretty quilts for my dolls as soon as I could thread a needle. I haven't stopped sewing since. Sewing is my passion and I love nothing better than spending my evenings and weekends with an English Paper Piecing, needle turn applique or a hand embroidery project on my lap.
I look forward to sharing my love of sewing with you and if at any time you have any questions, please do get in touch and I will do all that I can to help.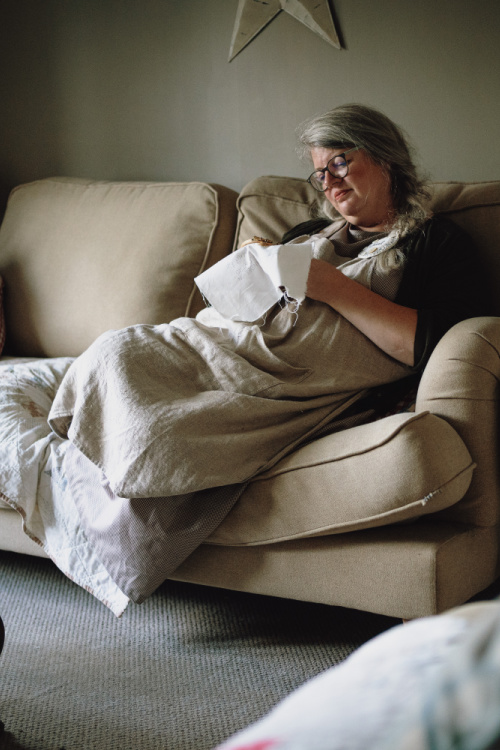 Check your inbox to confirm your subscription